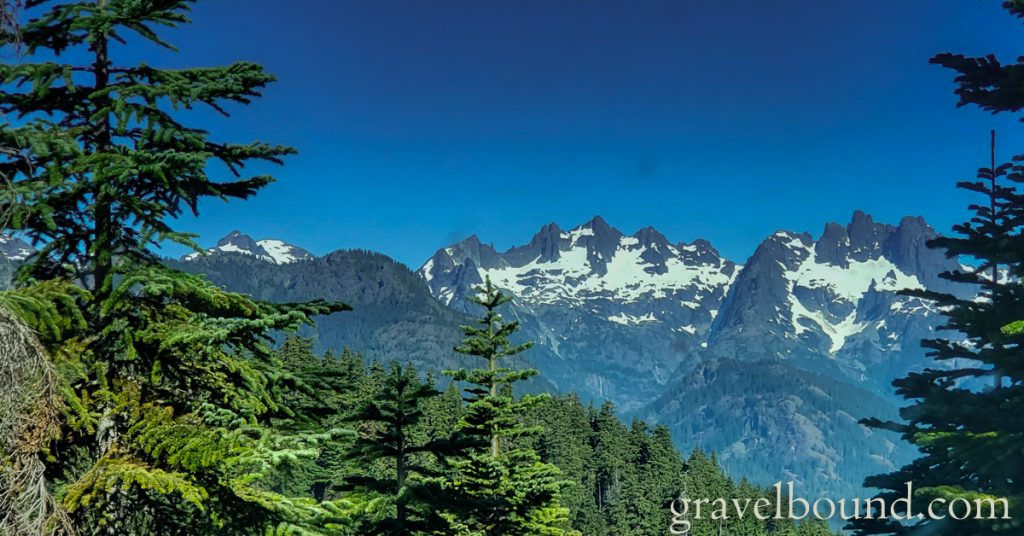 Roslyn, WA
On the way up to Cle Elum Lake, you pass through the quaint mountain town of Roslyn, WA, with a population of 893 and a distinctly historical town feel. This town was the location where they filmed for the early 90's TV Show Northern Exposure, which I watched many episodes of as a kid. Even though I had never visited Roslyn in person before, I definitely had a sense of familiarity with the town as we drove through.
The Catholic church in town has also been featured in a few shows and has a great classic look to it.
On main street in town, The Roslyn Cafe still has the large Camel and Palm tree mural, featured in Northern Exposure. I would say "An Oasis" is an apropos name for this place.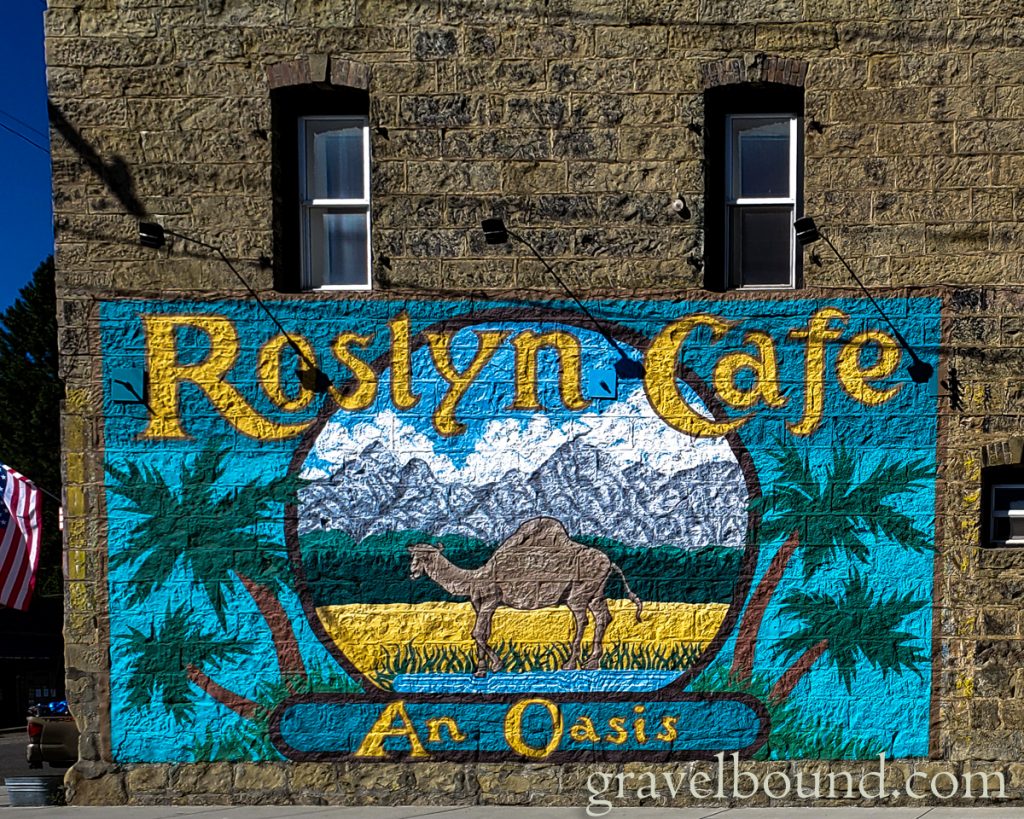 Flying the Quad in the Mountains
Decided to bring my remote control quadcopter out for a flight in the mountains and trees of the National Forest for the first time ever. The risk of flying here is quite high, as recovery of the quad is unlikely and the unfamiliar and rough terrain makes it tricky to pick out references when doing first person view piloting. However, the vantage point the quadcopter is able to get, including both high vantage point overviews to dynamic flights through the trees, makes the reward for flying here worth the risk.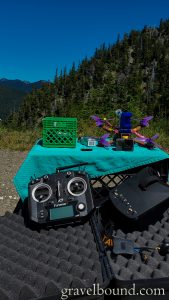 My quad is a typical "racing" type frame quadcopter, flying with a 4S battery, analog FPV video system and a GoPro Hero5 for HD Video. The large terrain here in the Cascades mountains sure makes it tempting to jump right into a longer range radio system and video setup.
We spent the rest of the afternoon driving the around the forest roads around the Cooper Lake area. These roads go up some very nice mountain valleys, giving you some views of the surrounding Alpine Lakes Wilderness peaks. We came upon a very nice overview of Cooper Lake that included some awesome peaks in the background.
Prospector Camp
After some exploring, it was time to find a place to stop for the night and setup the tent. We found a dispersed campsite up what looked to be a very seldom old mining road, on the side of Red Mountain. There was a nice wide pad beside the road, where some miner made an impressive placer mine at over 10 feet deep at 30 feet across. This spot was dead quiet and it felt like we were completely isolated here.