Trip Date: August 7th, 2022
This was a challenging Sunday afternoon hike in the peak of the summer heat. While there were large crows of folks around the shores of Lake Cushman, there was still solitude to be found in the Olympic National Forest. The Copper Creek Trail (#876), while only rated moderately difficult, is quite the workout, climbing steeply up the forested mountainside, gaining a few thousand feet elevation in only a few miles.
GPS Track of the Hike:
YouTube video of this Gravel Bound journey:
At the start of the trail, the slope is relatively low, as the trail makes it way up from the trailhead, traveling up the valley cut by the Copper Creek. The sides of the trail are flanked by ferns and moss covered trees, making for a serene morning hike through the forest.
The trail snakes back and forth across the Copper Creek numerous times, with various types of bridges spanning the gaps carved in the geography by the flowing water. An impressive foot bridge crosses over a wide portion of the stream, which was reduced down to only a small trickle of flow when I visited. During the spring snow melt, the water must rage down this valley.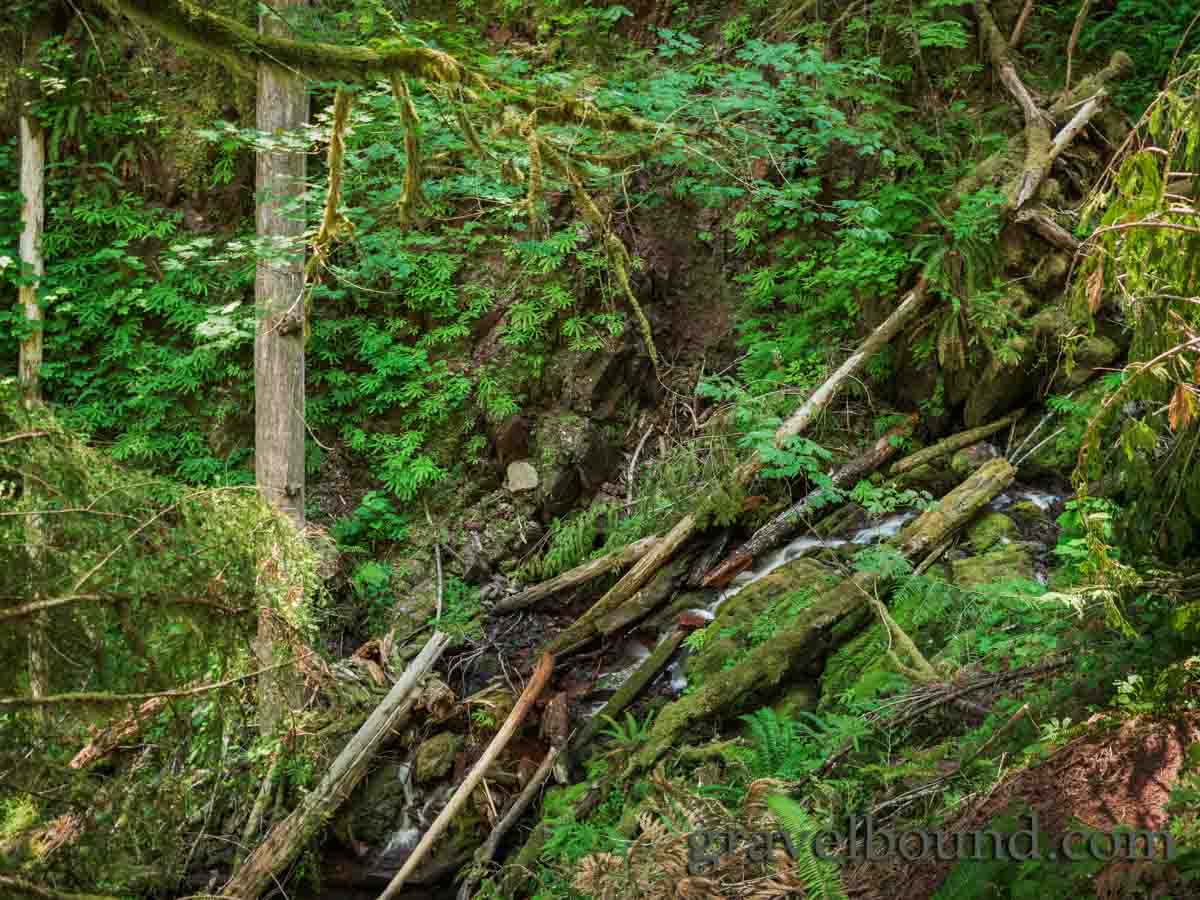 After a few strenuous miles of uphill hiking, I had ascended over 2000 feet above Lake Cushman. In numerous places along the trail were sneaky views between the large old growth trees of the Lake way down below.
Even though I did not make it to the summit of the trail on this hike, I still had an excellent time visiting the Olympic National Forest. I always enjoy the opportunity to walk amongst the old growth 'giants of the forest' and stand in amazement at the size of these truly enormous trees.