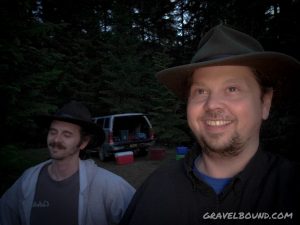 Andy and Danny, two brothers, originally from the Texas gulf coast, living and exploring in the Pacific North West since 2012.
We received an early exposure to the outdoors by going on regular adventures and camping trips with our parents at a young age; these are some of my earliest and fondest childhood memories. Recurring summertime trips to the Black Hills of South Dakota to visit Grandma and Grandpaw at their summer cabin on Rapid Creek gave us regular exposure to forested areas and opportunities to explore every year of our childhood.
Summer adventures in the Hills always included 100s of miles of gravel road travels through the Black Hills National Forest and Custer State Park. Numerous visits to picnic areas, campgrounds and other less known points of interest was the agenda for days on end during summer vacations. During the rest of the year, involvement with Cub Scouts and Boy Scouts at home in Houston, Texas gave us ample opportunities to get outside for hiking, community service and camping in east and central Texas. Monthly camping trips with the Scouts helped build our outdoorsman skills and instilled a lifetime appreciation for the joys of camping and exploring in the great outdoors.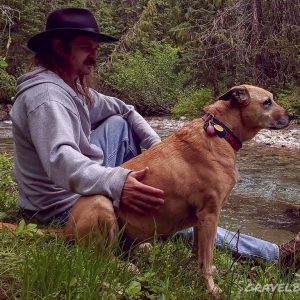 After growing up, graduating and working in Texas for multiple decades, we both yearned for a new environment to live and explore. In February 2012 we both packed up all our belonging into a large U-Haul truck, hooked up a trailer carrying our Oldsmobile 88 and got Emma prepared for a long road journey. We hit the road for Seattle, Washington area to begin the next chapter in our lives, living in the Pacific North West. We made a 2-bedroom apartment in Bothell, Washington home for 5-years, and utilized our outdoor travels as a great way to compensate for apartment living. Currently, we live in Auburn, Washington, on a 5-acre partially wooded property on the Enumclaw Plateau, where sightings of Elk in our backyard is a common thing.
---
Andy (TrailMix)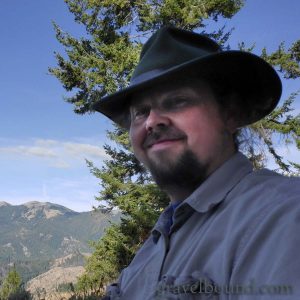 Andy is the author and maintainer of the Gravel Bound website. Capturing and editing high quality photographs and videos of the landscapes and backwoods scenes in the Pacific North West has become an engaging passion. Learning to edit and publish Gravel Bound videos on the GravelBound youtube channel has become an excellent technical and creative outlet. I enjoy being able to share photos, videos and blogs of our travels so family, friends and the rest of the internet community can experience a taste of the outdoors here in the Pacific North West.
---
Danny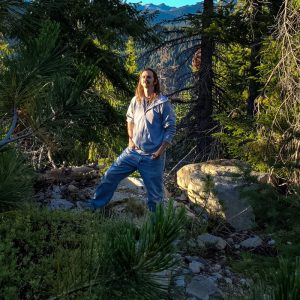 Danny is an enthusiastic supporter of exploring and adventuring in the outdoors. Spending time behind the camera shutter, capturing photos and videos during our travels, provides for an engaging activity while out enjoying the wilds of the PNW.
---
Emma-Lee (The Dog)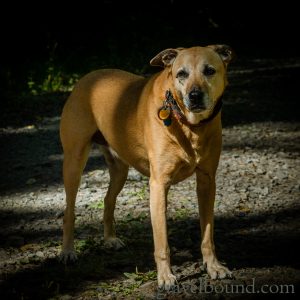 Emma-Lee, or Emma for short, is our adventure dog who loves to go out with us on our travels, whenever and wherever we go. She is 55 lbs of happy dog, covered from head to toe with brown fur, and accents of black around her facial features. Emma is mixed breed with floppy ears, long snout, long tail and medium length hair. We have had Emma since she was a little puppy in Houston, Texas, where she grew up in the heat and humidity of the south. She is now 10+ years old and is an all around great dog to live and adventure with.
Emma is always ready for exploring new places or revisiting places we have already been. As the bags get packed and the vehicle is loaded up, Emma is sure to make it known that she wants to come. A super wiggly tail starts up when she detects an upcoming trip, which soon ends up in a full body shake letting you know she is ready to go. It is tough to ignore her request to adventure, as she acts to insert herself between you and everything you need to prepare before the trip. Emma is always up for going on explorations and loves to get out into the backwoods and be with us as we travel around.
---