Trip Date: December 1st thru 3rd, 2021
While on a work trip down to Florida, I decided to bring my camera along and grab some photographs and video of the travel experience. This was the first long distance travel I have done in 2 years, on account of the global pandemic. It was fun to fly across the United States and spend some time visiting a picturesque Florida beach in mid-winter.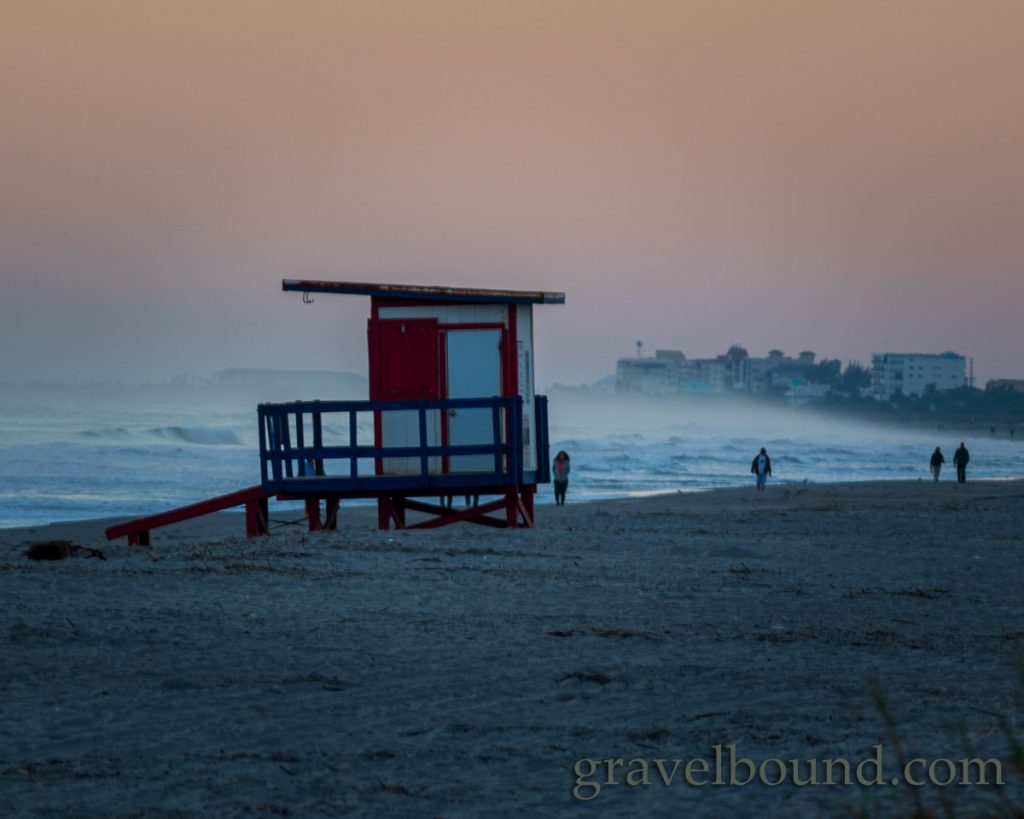 I managed to capture some nice photos of the early morning light from the beach on multiple days. The sunrise over the ocean is not something I get to experience living on the west coast of the States. It was great to walk on the sandy beaches as the sun rose through the clouds on the horizon way out at sea.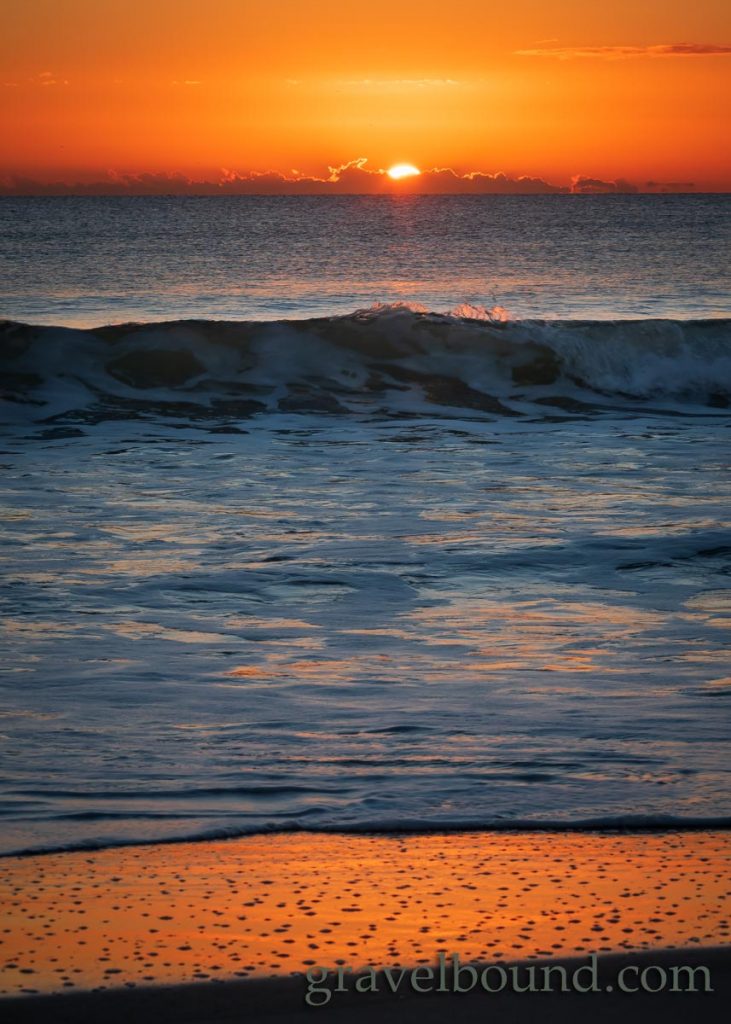 The white sands of cocoa beach were great to walk on in the early morning. I stayed at the Hilton Cocoa Beach Oceanview hotel, located directly on the beach. The hotel's Longboards Tiki Beach Grille and Bar is situated on a large outdoor deck right beside the hotel, providing for a great beach atmosphere while getting a drink, a bite to eat, and afterwards a convenient stroll out on the beach. A short boardwalk connects the hotel deck directly to the Cocoa Beach sands.
Looking over at Cape Canaveral Air Force Station to the Northeast, you can easily see the launch pad infrastructure for a large rocket standing tall on the horizon. It sure would be great to see a rocket launch from this beachside location.
One morning I took a short drive over to the Banana River at a park near the Cape Canaveral Hospital. A singular Great Blue Heron was posed for me to take a few early morning light photographs.
The backlighting of the Cocoa Beach roofline on the distant sunrise colored horizon while overlooking the calm waters of the Banana River really captured the relaxed mood of the December morning here in Florida.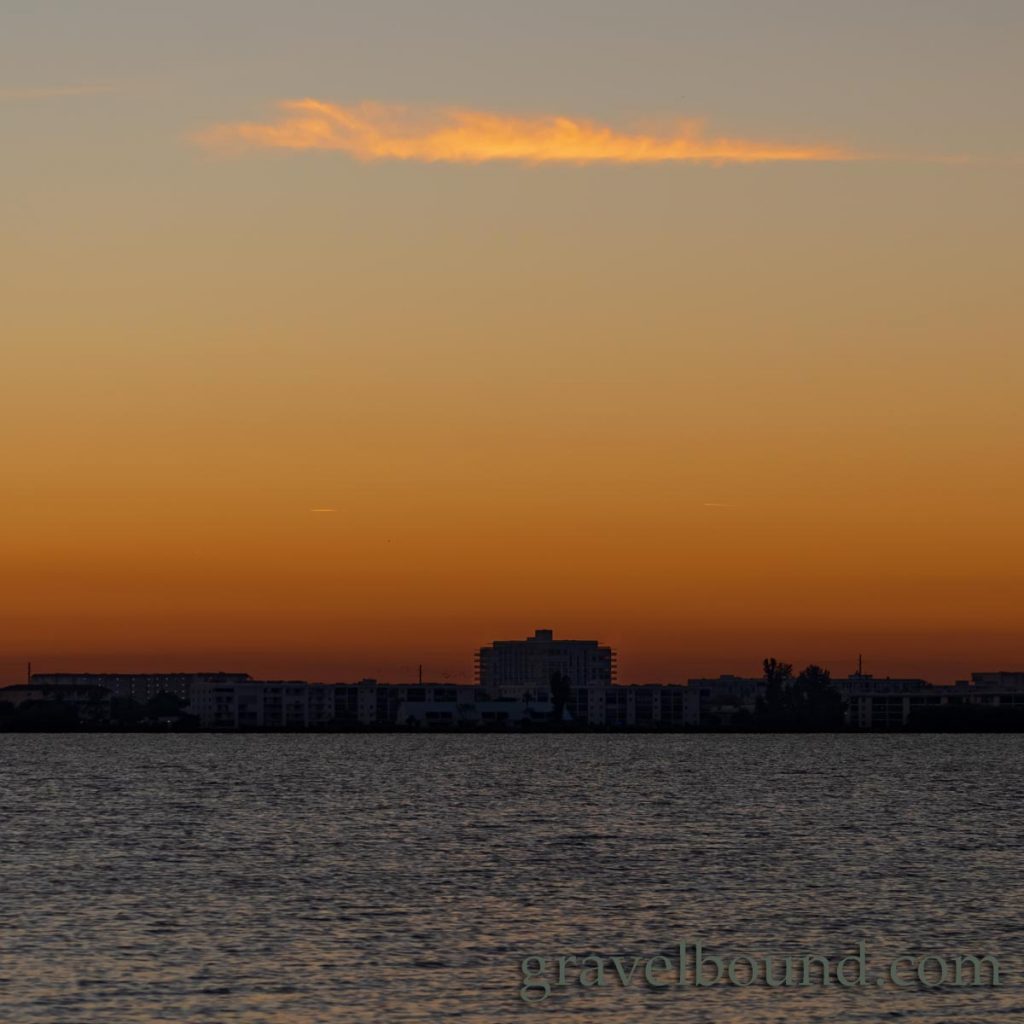 While I did not have much free time on this work trip to Florida, I still was able to get out and enjoy a little bit of nature in the mornings. The natural areas around Cocoa Beach were excellent to visit, with numerous types of birds filling the skies and the unique Florida vegetation of palm trees and mangroves made for a great tropical experience.