Trip Date: July 17th, 2021
Got up early this weekend with Emma and decided to head out for a short morning hike at Suntop Lookout.
We drove a majority of the way up the mountain, parked at the upper trail head and accomplished the short one mile hike up, ascending 500 feet to the top of the peak.
The skies this morning were a bit overcast, with a lower cloud layer slowly drifting through the low valleys on a light morning breeze. It was quite picturesque and mesmerizing the watch the various fog banks drift across the terrain.
The ever evolving cloud landscape painted across the mountainous terrain almost made up for the lack of a Mount Rainier view this morning. It sure would have been nice to see the volcano this morning; I'll have to visit again to catch the view.
We spent a few minutes relaxing at the peak, taking in the expansive views all around and enjoying the experience at the top of a mountain, deep in the wilds of the cascade mountains.
Emma and I had a solid 15 minutes of solitude at the top before other morning hikers started to appear. We gave some friendly good mornings and continued on our way, back down the mountain towards the truck, leaving the peace and solitude of the mountain to the next group to experience.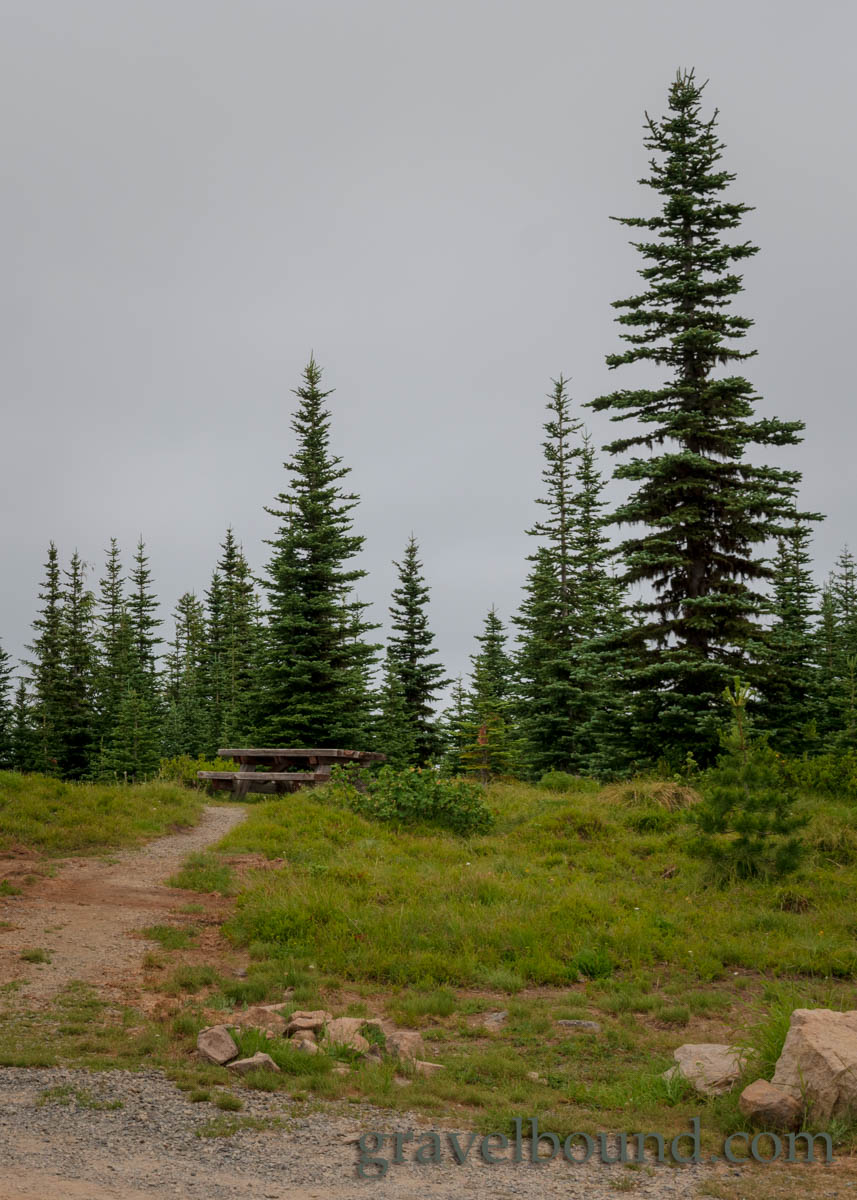 An abundance of wildflowers were seen on both the hike up to the peak and back down to the trailhead. The yellows, oranges, purples and whites of the various wildflowers really helped to add to the experience of today's hike in the forested sub-alpine regions of the Mount Baker – Snoqualmie National Forest.