Trip Date: October 31st, 2021
Halloween occurred on a Sunday this year, so it was an excellent opportunity to get out into the forest and visit a new place amongst the fall colors. Schafer state park made for a great quiet and secluded state park for a peaceful weekend visit. This state park is located on the Olympic peninsula, south of the Olympic Mountains and north of town of Elma, WA.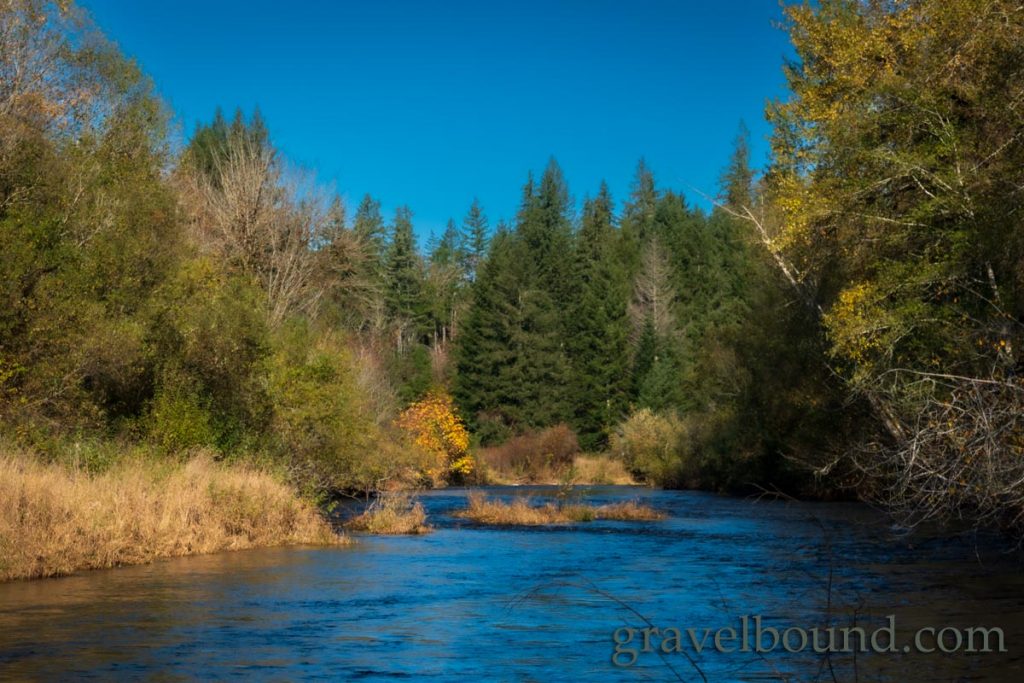 The park is situated directly on the Satsop River, with the river flowing right through the middle of the park. A loop trail hiking area lies north of the river, with a day use area and nice campground south of the river.
The day use area features two covered picnic table areas, both including wood fireplaces and and gorgeous rockwork in their construction.
Multiple open-sky picnic tables are available, with many shaded by large maple and fir trees scattered amongst numerous green lawns. On this trip, I was just catching the end of autumn when colorful leaves fall on the ground creating a carpet of color all over the park. The fallen leaf litter made for some excellent photographic opportunities on this trip, especially when contrasted with the bright green of the freshly mowed grass.
The campground area on the west side of the park, closed for the winter season at this time of year, was great fun to walk through with crunchy leaves covering the ground, making for a colorful stroll through the campground.
Across a small pedestrian bridge spanning a creek bed in the day use area is a great historic bathroom built in the National Park Rustic architectural style. The building is constructed with stone walls, making for an excellent wall texture both inside and outside the building. The park was added into the National Register of Historic Places in 2010 in part because of these historic rock buildings in the day use area and in the campground.