Trip Date: August 1st, 2021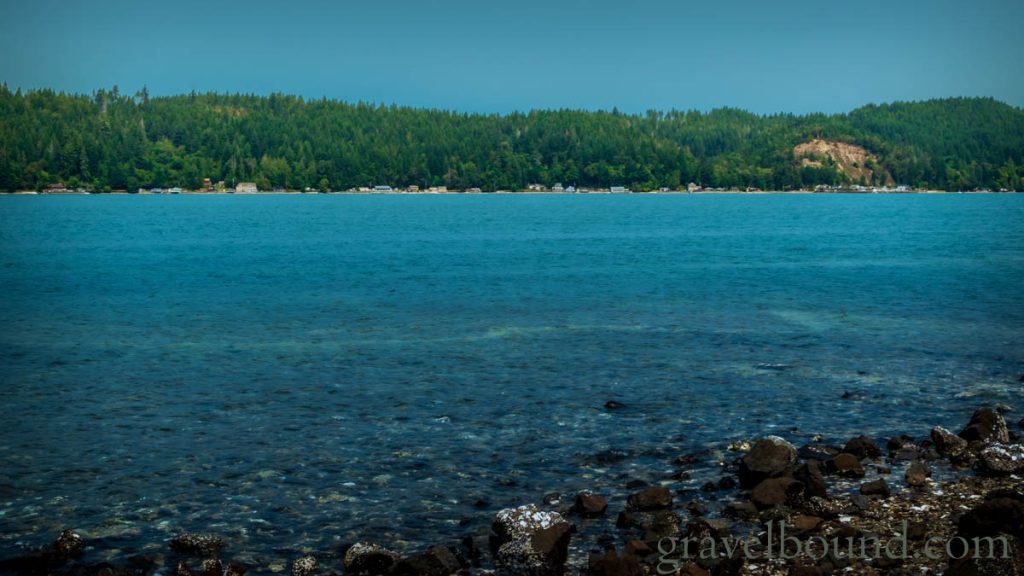 Mom, Emma and I went for a drive out to Twanoh State Park, located on the shorelines of the Hood Canal. This state park offers excellent scenic views looking up, down and across the east leg of the Hood Canal. A swimming beach, rocky shoreline for shellfish gathering and boat ramp for paddlers (canoes and kayaks) gives visitors various ways to access the saltwater of the canal. The south part of the park includes a campground with lots of full hookup and a few tent camping sites for those wanting to spend the night. A loop hiking trail traveling through the Twanoh Creek valley makes for a great short hike through the trees and ferns typical of the ridgelines along the canal.
Emma and I went on a hike around the loop trail at the south end of the park. This was a very peaceful hike along a beautifully wooded and fern covered creek ravine. We passed only a few other people on the trail, despite the day use park and campground being quite busy. The total hike was about 3 miles with about 500 feet of elevation gain, with switchbacks on both the hiking trail and gravel road helping to ease the slope.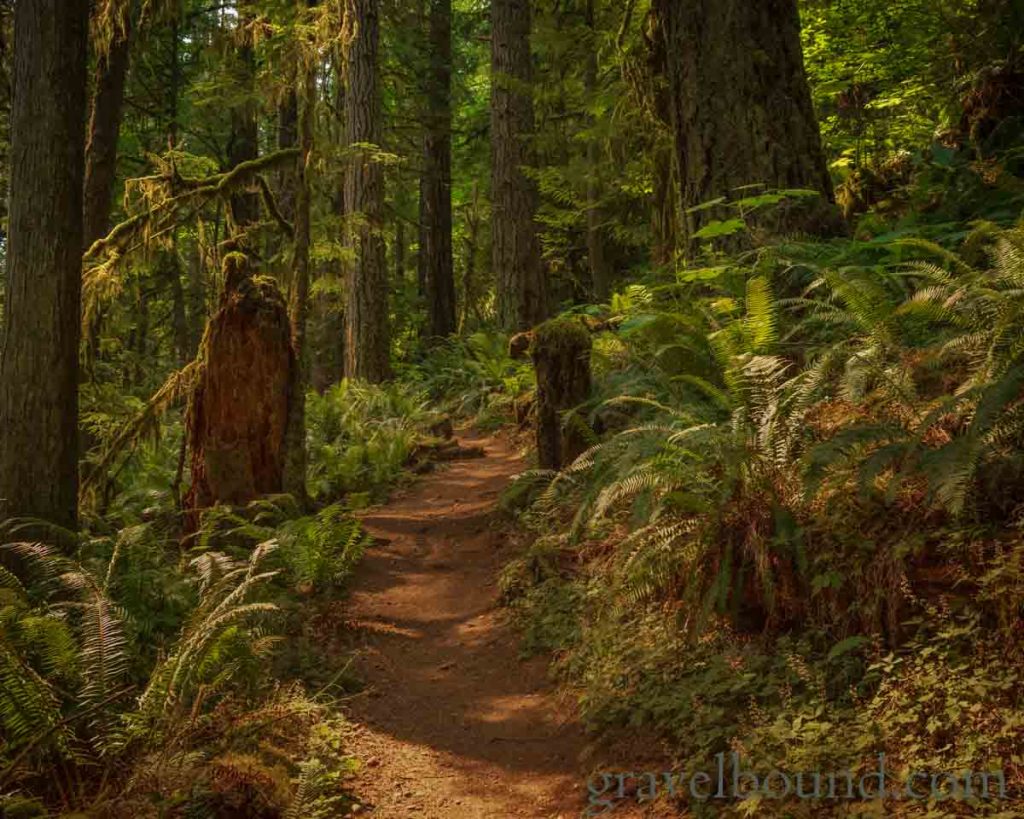 The day use area on the north side of the highway has tons of picnic tables, covered picnic shelters, and multiple bathroom facilities with running water. The recreational beach provides 100s of feet of easy shoreline access to the canal while the adjacent rocky shoreline makes for excellent oyster collection. Many Pacific Madrone trees grow in the day use area and along the shoreline, along with tall evergreen trees and a few massive maple trees. The trip today was with Mom and Emma, and we all sat along the shoreline for a while, watching the boat traffic on the water, light air traffic in the sky and numerous folks wading in the salt water.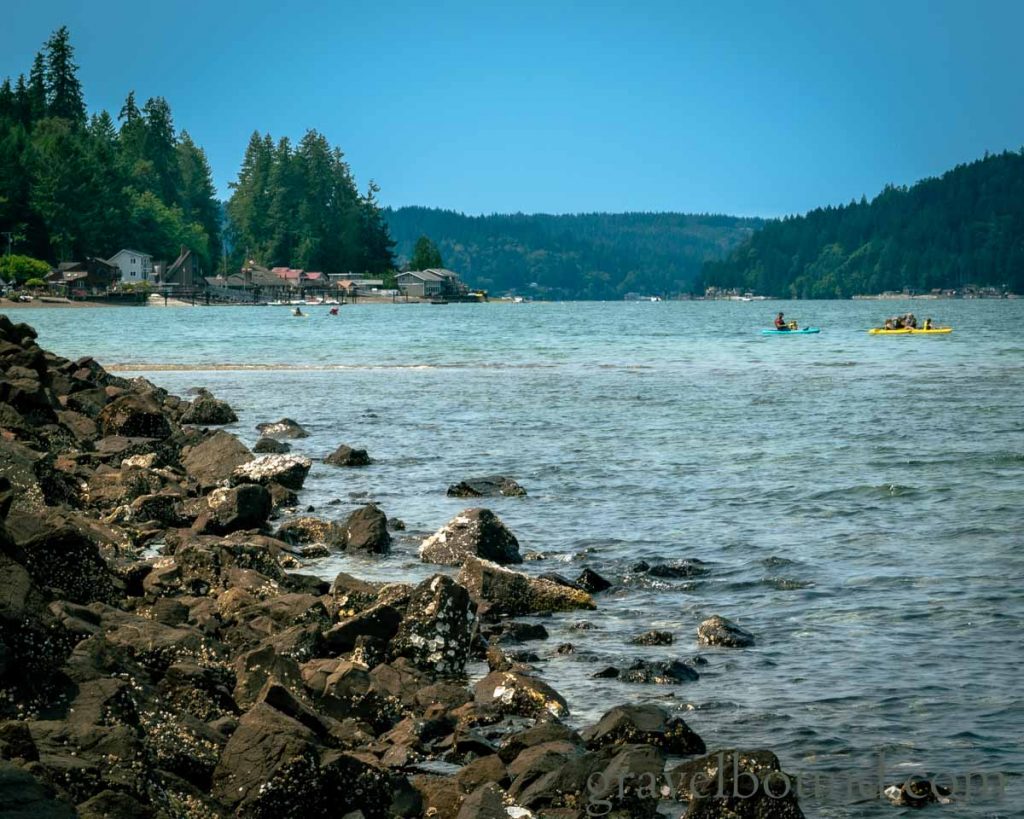 This state park is one of the oldest Washington State parks, originally opening in 1923. Many of the structures and developments in the day use area of the park were constructed by the the Civilian Conservation Corps (CCC) in the 1930s during the Great Depression. Examples of these historical facilities include picnic shelters, bath houses and an original caretakers house. These are excellent examples of the 'rustic' style characteristic of many CCC constructions throughout the country.