Trip Date: May 30th thru June 1st 2021
The whole Gravel Bound crew, Danny, Andy and Emma, went out for a two night camping trip near Bumping Lake in the Mount Baker Snoqualmie National Forest. Bumping Lake is a large picturesque mountain lake located to the east of Mount Rainier National Park, nestled within the Bumping River valley. Although the lake is natural, the water level is controlled by Bumping Lake Dam, a 60-foot high earth fill dam originally built in 1910, creating a 33,700 acre-feet reservoir.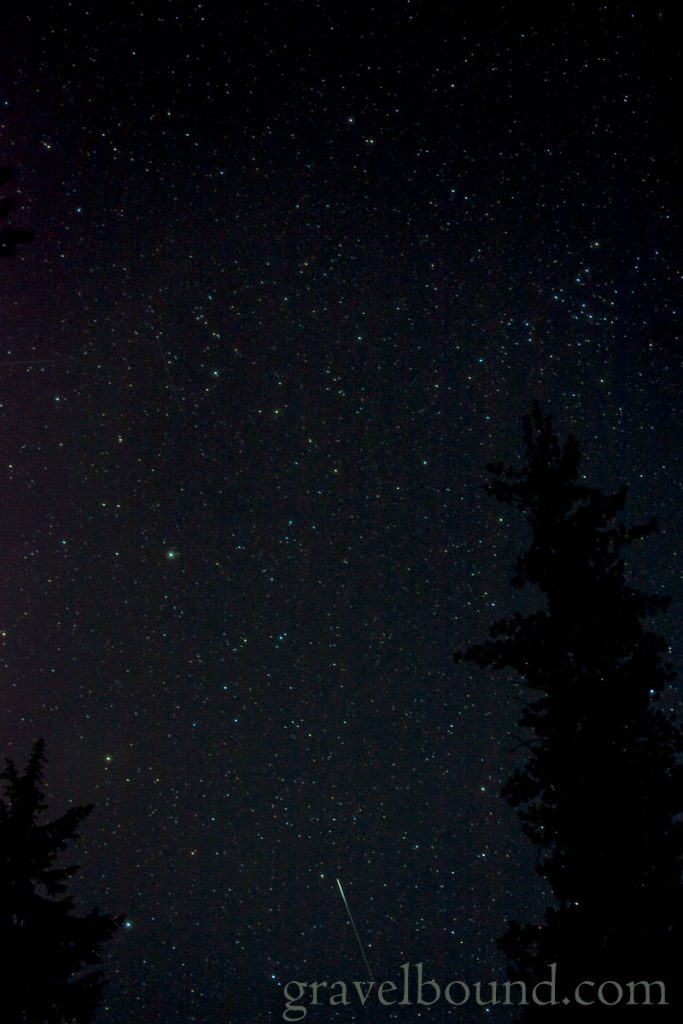 We found a dispersed campsite behind the lake, following up a gravel forest road deep into the forest. Our campsite was surrounded by various mountain tops which all lie within the William O. Douglass Wilderness area in the National Forest. It was a very peaceful place to camp and we only saw a few other vehicles traveling up the road on our multi-day stay. The early summer snow was still blocking the road about a mile further on, so this helped to keep the traffic down.
The first night was a bit overcast, but on the second night it was clear and the stars were shining bright. A great opportunity to capture an astrophotography timelapse series. It is always great to get away from the city and observe what the night time sky is supposed to look like. I can't wait to get out again and capture some night shots of the sky.